Here is the story of Jezebel and Sullivan.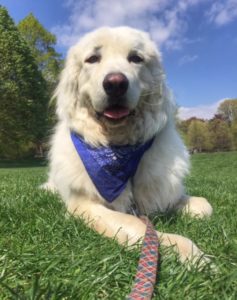 Sullivan was an owner surrender from Brooklyn NY. His owner adopted him from a rescue in Raleigh NC and took him up to her home in Brooklyn. He was not doing well, living in a small apartment. he barked a lot, neighbors complained. The landlord went into the apartment one day and Sully bit him. He told the owner that he had to go. She took him to her parents home in the Outer Banks of NC. big house, no neighbors, but he bit a handyman that came into his area of the house. Two strikes, and it wasn't looking good for Sullivan. They contacted dozens of rescues, no one would take him. The owner heard about my little rescue and contacted me. I could tell she didn't want to give up on him,so I told her to bring him to us. He WAS very aggressive and stubborn, but I worked with him. For over a year, he stayed here, surrounded by other dogs that taught him to get along. I found him a wonderful foster home with a lovely lady who has become one of my best friends and strongest supporters. Right after she got Sully, I had another tough situation. . Jezebel was in terrible shape when her owner surrendered her. The owner probably knew that she had joint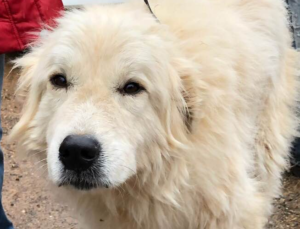 issues, but told us that she had been hit by a car. We spent thousands of dollars and months of recovery, but she still had issues. Problems that would be with her for the rest of her life.But we didnt' give up. We got her on a clinical trial and it worked wonders. She ended up in foster care with Sully and they immediately became bonded. Love at first sight. they are a perfect couple, happy and carefree, living on a small farm with a few goats, a few chickens and lots of room to play. Their mommy loves them tremendously and brings them back to me whenever she needs to go away. They are adorable. Two teenagers in love with a lifetime of happiness ahead of them.